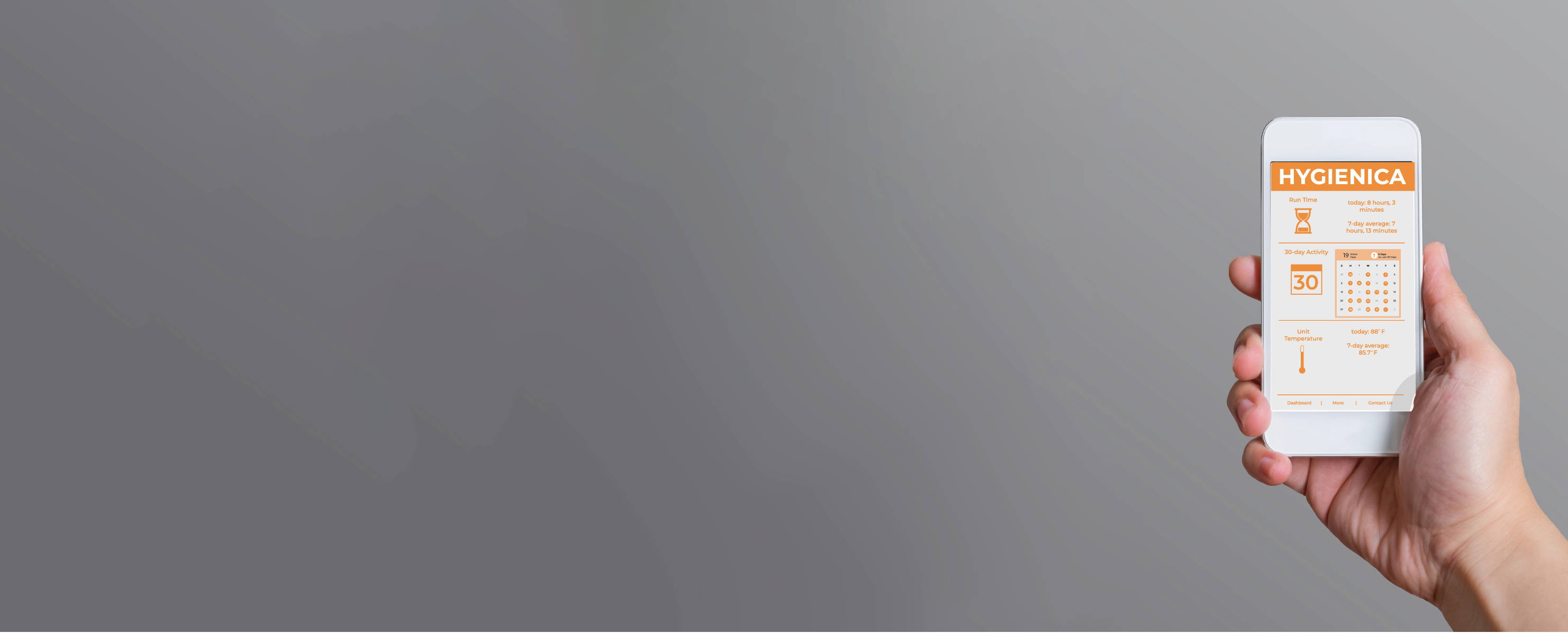 Manage Your Fleet in the Palm of Your Hands
HYGIENICA Electro-Hygiene System has been implemented at thousands of facilities around the world, playing a vital role in the disinfection and mitigation of pathogens such as Covid 19. For applications such as the HX Pro Plus to deliver transformative business value, you need a scalable dependable IoT device management solution that ensures the sprayers are optimally performing at all times.
Increased Reliability, Longevity and Interoperability

HYGIENICA has engineered an embedded IoT sensor in future devices that will be instrumental in ensuring reliability, longevity, and interoperability of your IoT enabled sprayer and the extraction of trusted data from them. For companies that have a larger fleet of HX Pro Plus sprayers you can now monitor the utilization, flow rates and other vital environmental performance metrics that include secure onboarding, remote management, over-the-air updates, patching, and two-way client-server communication—throughout the device lifecycle.
Track performance and usage
Easily connect to app via QR code download
Data-driven notifications
Service & maintenance alerts
Training & Certification Reminders
Compatible with most android and apple devices