Become a Certified Partner Today
HYGIENICA™ is committed to our technology being used by highly-trained Disinfecting Specialists for the purpose of mitigating the effects of COVID-19.
Our team of Certified Applicators and Strategic Distribution Partners receive rigorous training and safety protocols in compliance with the Center for Disease Control's (CDC) recommendations for environmental cleaning and disinfection.
To become a Certified Applicator, please visit our Certification Portal.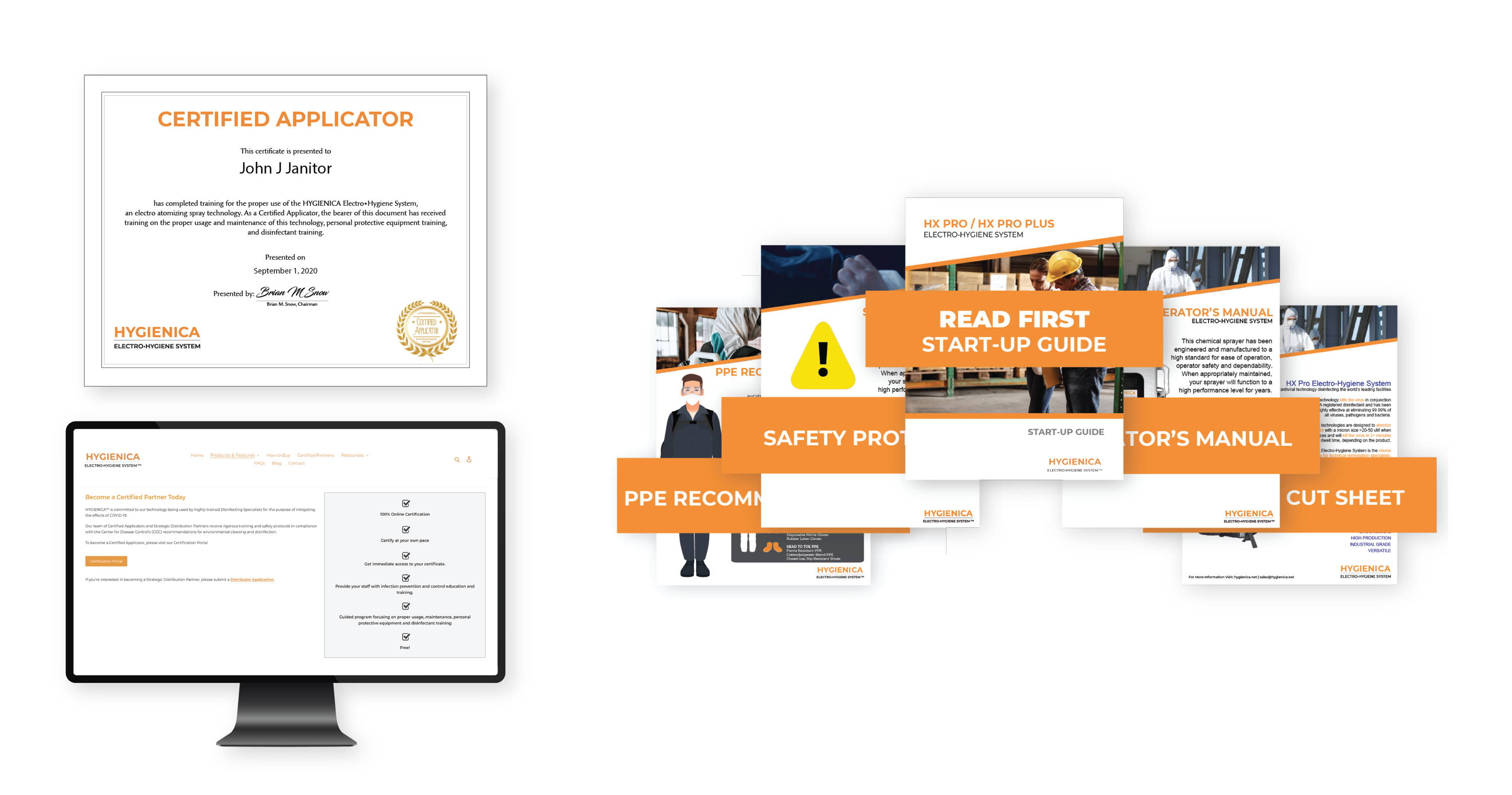 100% Online Certification
Get immediate access to your certificate.
Provide your staff with infection prevention and control education and training.
Guided program focusing on proper usage, maintenance, personal protective equipment and disinfectant training
Strategic Distribution Partners