Electro-Hygiene technology to play an integral role in operating medical and dental offices during pandemic
Continue to Operate Safely
As the pandemic continues, more and more medical and dental professionals are reopening their facilities. As their patients prepare for normal activities like visiting the doctor or dentist, many begin to ask what preventative steps is my care provider taking to keep me safe?
Earlier this year, we shared our analysis of a recent medical and dental blog post, A STAR WARS strategy by noted medical professional Dr. Leslie Fang, MD PhD.
Within the blog, Dr. Fang and his colleagues made the case that reopening of medical and dental offices requires a STAR WARS strategy due to the impact of Aerosol transmission in these settings.
Dr. Fang and his colleagues, referencing numerous citations from medical journals and the CDC, recommend that ULV technology is the most effective for these types of medical and dental office settings. Atomization technology through ULV cold disinfecting applications creates an aerosolized disinfectant spray or mist that is between 20-50uM micron size and is a multidimensional disinfecting technique appropriate for many types of facilities but is ideal for medical and dental office settings.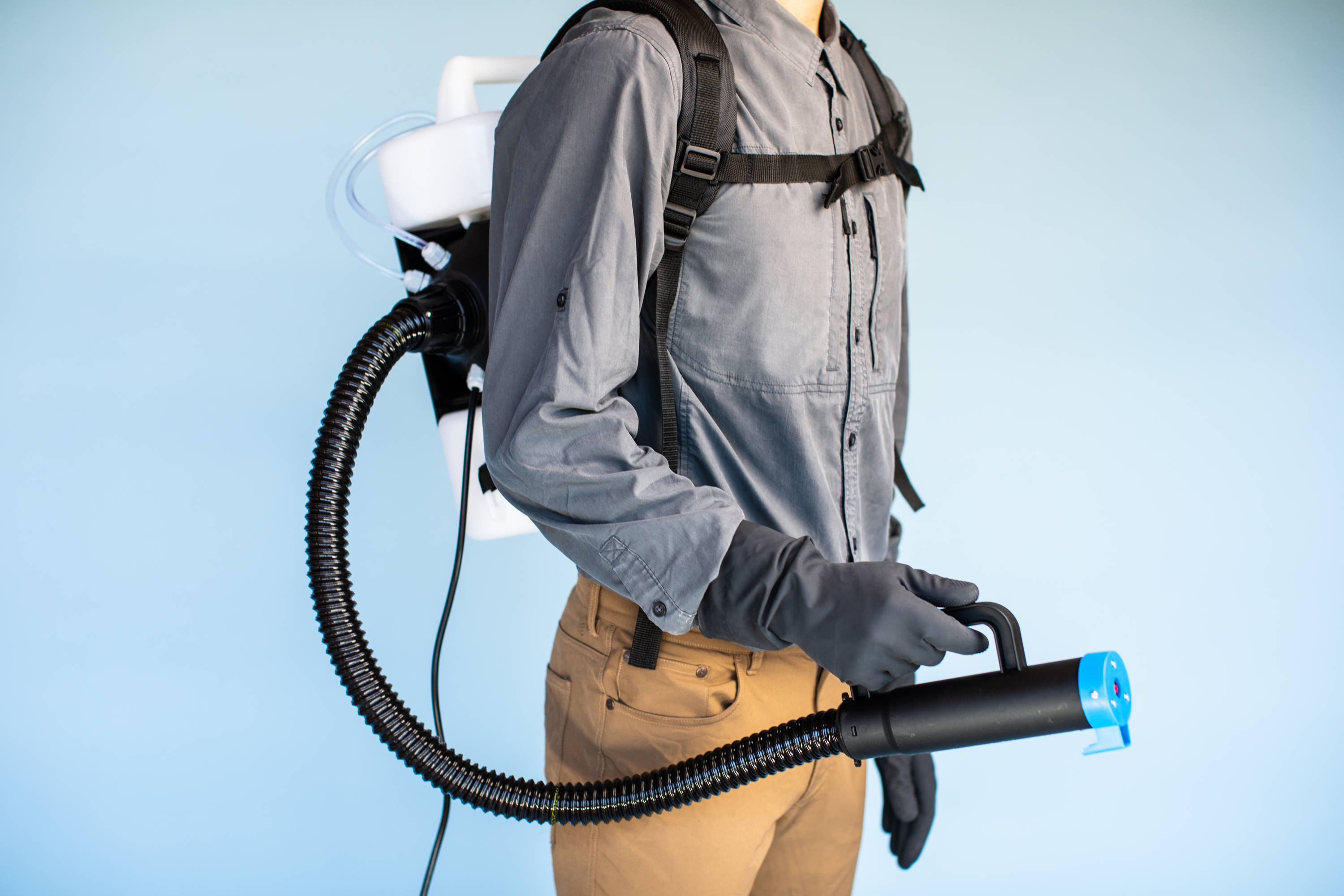 Based on our analysis, we recommend that the aerosolization of hypochlorous acid at 200 ppm is an important addition to conventional disinfection in combating aerosolized viruses. Conventional disinfection is a 2-D solution, but we are fighting a 3-D war (a "STAR War"), and hypochlorous acid provides that extra dimension of fighting power.
-Excerpt, STAR WARS, Jamie Menhall, Tracey Wong Menhall and Leslie S.T. Fang MD PhD
HYGIENICA ELECTRO-HYGIENE SYSTEM

Disinfecting dental and medical offices is a critical defense strategy to ensuring a safe and healthy work environment for hygienic and medical professionals and their patients. Electro-Hygiene technology, originally developed for Clean Rooms in GMP environments such as Biotech, Pharma and Computer chip manufacturing facilities, is proven to kill 99.99% of the virus when used in conjunction with an EPA registered List N disinfectant.
Electro-Hygiene technology utilizes ULV (Ultra Low Volume) cold atomizing that Dr. Fang refers to in their ground breaking medical article.
For millions of patients, safety means being seen in-person by their attending physician or dentist and thus the medical and dental community must implement these types of measures to elevate the confidence of patients in their providers preparedness.
Each patient's individual circumstances will play a leading role in how soon that patient is willing to return for in-person care or a scheduled procedure, but medical and dental professionals can communicate to their patients the new and enhanced safety and disinfecting protocols that they have put in place in their spaces that protect the health of both the patient and the professionals.
---